"Knowledge and mastery brings empowerment for all clients…"
Ollie has a passion for mastery and craftsmanship. He brings a level of attention to details, coupled with the passion for creating a client-defined approach to personal training.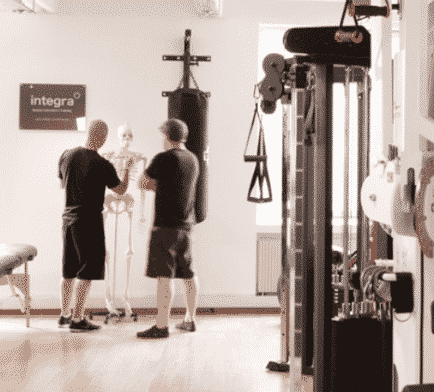 Ollie Emberson is an exercise specialist at Integra.
One of Ollie's most prioritised values is to do what you love and pursue mastery within that field. He believes that fulfillment comes from the pursuit of mastery with others along the same path, which ultimately leads to being able to help others with the information gained on the journey.
Growing up, his family ran a business that catered to those with learning disabilities. This gave Ollie a strong stance on taking person-centered approaches, having seen elsewhere the potential detriment inaugurated by generic, 'one-size-fits-all' propositions.
Ollie has been a client of various personal trainers since the age of 15 due to being overweight as a child. At the age of 19, while moving to London to study music, he decided to make a change, as he was unhappy and frustrated with his body image. During this time he discovered an injury that would prevent him from pursuing a career in music. Ollie took this opportunity to shift his focus to the field of personal training.
Experiences with various trainers of the years led him to realise the potential available within the fitness industry to create a positive (or negative!) impact on someone's life.
Ollie loves that he can use any knowledge he acquires to better the experiences and lives of others, whether it be through empowering them to accomplish a task they've previously struggled with or enabling them to feel something they haven't experienced before. Ollie strives to help his clients reach goals they never believed they would be able to achieve.
RTS Practical - Resistance Training Specialist
Precision Nutrition - Level 1 Coach
Poliquin PICP levels 1 & 2
Poliquin Biosignature Modulation levels 1 & 2
Level 3 Personal Training Qualification - Premier
SINGLE SESSION

£90

WITH A PACKAGE OF 6

£480
What They're Saying.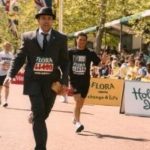 Integra's team of highly professional and friendly team of experts are great at developing an all encompassing individual plan of exercises and treatment. Since starting with them, I've got PBs from 5k up to marathon, and I certainly credit a lot of this improvement to working with them. I thoroughly recommend them.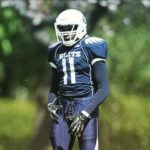 At DSA, we send lots of our athletes to Integra to get their injuries treated, and we get them back quicker and in great condition compared to other treatments our athletes had tried in the past. I highly recommend Integra for both injury recovery and performance enhancement.
As a long-time sufferer of acute joint pain I am always a bit panicky about gyms: most either push me too hard or are scared of injuring me and don't push me at all. What I found at Integra was a happy accident: I didn't know much about the gym, but I felt like I could trust Michael and his team. I am so glad that I did - feeling as strong and pain-free as possible means I can focus more on actually living my life; and I have to thank Integra for this incredible gift!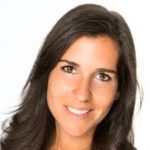 Great team of very knowledgeable professionals, who totally changed my outlook on training and helped me put a plan in place to reach my goals. Thoroughly recommend Integra.
I have trained with trainers for a long time now and some of the things Michael has got me to do (stopping all stretching one!) were a little different from what I am used to, but I trusted him and the results speak for themselves. My bodyfat has gone down, I definitely feel fitter and have more energy. I really like the fact that Michael isn't like your usual Personal Trainer, he is very laid back and doesn't have the arrogance I have experienced before. I would definitely recommend Michael.