Michael specialises in creating exercise strategies that help you exceed your potential.
Using his knowledge of exercise mechanics and neuroscience, Michael builds an efficient approach that is specific to your body, anatomy, training experience and desired outcome.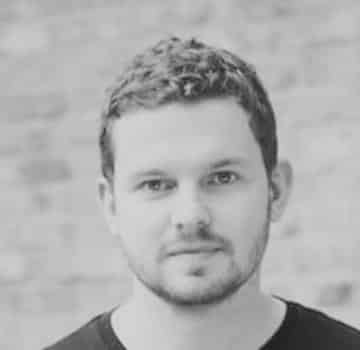 Michael is a Personal Trainer specialising in Exercise Mechanics. Since founding Integra in 1997, he has been integrating exercise mechanics with neuromuscular preparation to create a uniquely sustainable approach to health, fitness and performance.
His client roster includes creative professionals looking for an approach that is bespoke to them, recreational and professional athletes looking to improve their performance and reduce injury risk, clients looking to leap out of the injury rehab process they are currently in and work towards improving function, performance and decreasing pain and fellow exercise professionals who want to take their own training to the next level.
Alongside his client work, Michael teaches courses in biomechanics and personal training for Integra and is a member of the teaching staff for the Resistance Training Specialist programs. He regularly consults and lectures for companies such as Cybex and some of the top personal training companies in Europe.
Michael's approach is founded on the core value of continued education: always enquiring, exploring, refining and sharing, with the aim of enhancing his clients' performance, whatever their goal. His master's degree is in Biomechanics (MSc) and is a Mastery Level Resistance Training Specialist (RTSm).
Integra's client testimonials speak for the success of his approach, but undoubtedly Michael's true strengths lie in his passion for building high quality teams, and his unfaltering dedication to sharing his learning and experience with both clients and fellow professionals, with the aim of raising standards and promoting greater accountability within the fitness industry.
MSc Biomechanics, University of Roehampton
Mastery Level Resistance Training Specialist – RTSm (roster)
Force and the Nervous System (level 1 and Level 2),
Neurophysiology Seminars – Myotopia
RTS – Mastery Level Electives
RTS – Equipment Analysis
Biomechanics & Cadaver Anatomy Workshop – Bio-Dynamix
Motor Learning: Moving from "Motor Patterns" to Motor Recruitment Realities – Paul Juris, PhD / RTS
Precision Nutrition – Level 1 Coach (roster)
National Strength and Conditioning Association – CSCS
Current Study
Primal Blueprint Certification
Precision Nutrition – Level 2
Full list of qualifications Michael's Certifications:
SINGLE SESSION

£160

WITH A PACKAGE OF 6

£900

TUTORING

£200
What They're Saying.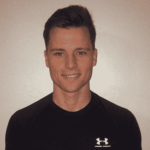 Amazing place to learn. What Michael and the team teach isn't a "course" that so much of the industry pushes. It's a way of thinking, a mindset, a thought process that is continually evolving as a life long learner.
Gregg Slater
Head of Education, Lift The Bar

Very good courses - I always learn something! Michael is an amazing teacher and is very easy to learn from and full of knowledge!
Ruadhan Jenkins
Personal Trainer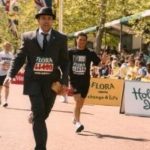 Integra's team of highly professional and friendly team of experts are great at developing an all encompassing individual plan of exercises and treatment. Since starting with them, I've got PBs from 5k up to marathon, and I certainly credit a lot of this improvement to working with them. I thoroughly recommend them.
As a long-time sufferer of acute joint pain I am always a bit panicky about gyms: most either push me too hard or are scared of injuring me and don't push me at all. What I found at Integra was a happy accident: I didn't know much about the gym, but I felt like I could trust Michael and his team. I am so glad that I did - feeling as strong and pain-free as possible means I can focus more on actually living my life; and I have to thank Integra for this incredible gift!
I have trained with trainers for a long time now and some of the things Michael has got me to do (stopping all stretching one!) were a little different from what I am used to, but I trusted him and the results speak for themselves. My bodyfat has gone down, I definitely feel fitter and have more energy. I really like the fact that Michael isn't like your usual Personal Trainer, he is very laid back and doesn't have the arrogance I have experienced before. I would definitely recommend Michael.