"If you want to achieve something, I like to know why…"
Roberta is committed to enhancing health with exercise. A natural communicator brimming with energy, whose dedication to her clients embodies the Integra approach.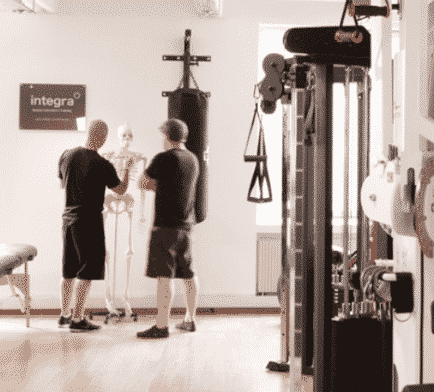 For Roberta Watts, working for Integra means being the very best that she can be. It means learning, listening and striving to build relationships with her clients to see them through the journey from assessment and preparation to delivering on their goals.
From an early age, Roberta took to personal training as a way of bettering herself. In her youth, she used exercise to shed unwanted body fat, but her experiences with off-the-rack programmes left her dissatisfied and searching for a more intelligent, physiological approach that would deliver the sustainable, injury-free physical and mental well-being she wanted.
When Roberta found Integra and the RTS (Resistance Training Specialist) program, the tailored, assessment-led approach helped her to achieve all the things that other personal trainers couldn't. Roberta was still working with a personal trainer while she studied how to train people herself. She then joined the Integra team in 2015 and has since worked with a wide variety of clients, helping to educate them in the ability of exercise to change lives.
Thanks to her appetite for knowledge and practise, she's now on her way to achieving her Mastery Level RTS qualification. By listening to her clients she can communicate perfectly the best way for them to achieve what they want to achieve.
Throughout the assessment, preparation, testing and training phases of every client's unique journey, Roberta delivers fun and engaging sessions routinely rooted in purpose, because thinking about why we do something is the key to training the right way.
RTS Practical – Resistance Training Specialist
Force and the Nervous System (level 1), Neurophysiology Seminars – Myotopia
Advanced Diploma in Personal Training, inc:

Nutrition for Weight loss and Sports
Current Study
Mastery Level Resistance Training Specialist – RTSm
Precision Nutrition – Level 1
Primal Blueprint Certification
SINGLE SESSION

£120

WITH A PACKAGE OF 6

£660

TUTORING

£120
What They're Saying.
As a long-time sufferer of acute joint pain I am always a bit panicky about gyms: most either push me too hard or are scared of injuring me and don't push me at all. What I found at Integra was a happy accident: I didn't know much about the gym, but I felt like I could trust Michael and his team. I am so glad that I did - feeling as strong and pain-free as possible means I can focus more on actually living my life; and I have to thank Integra for this incredible gift!
...improvements were instantly noticeable, and I've since worked with Roberta on resistance training where my strength has doubled. I come away from every session feeling like I've learnt something new. I went from suffering on short walks at the beginning of last year to running 12 mile obstacle courses by the summer.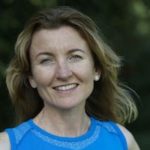 It seems wrong to describe the service Integra offers as 'personal training' - given that the term can conjure up images of a beefy PT supervising your one-size-fits-all programme while checking himself out in the mirror or perusing his phone. But personal is exactly what this service is. Michael Goulden and his team offer a level of expertise, a breadth of knowledge and a depth of assessment and observation that you'd only assume was available to the elite athlete.