With patience comes progression. With support comes strength.
Since 1997, our specialist team have combined their expertise in anatomy, biomechanics, and resistance training to help a diverse range of clients back to peak performance. Through a made-to-measure exercise program, we will gradually rebuild your strength and encourage a sustained commitment to self-improvement.
We will never rush you on the road to recovery.
Instead, we'll determine the best approach based on your injury, anatomy and tolerance for activity. Through a series of one-to-one sessions, our exercise professionals will ensure each movement you make is helping rather than hurting the healing process. Starting with your joints and muscles, we will guide you through our process of restoring, improving, and building your range of motion, strength, and stability.
With an intelligent, measured approach, our exercise specialists will help you get back in the game in no time.
Our specialist team don't deal in quick-fixes or off the shelf solutions. We believe that the best results come from bespoke fitness plans; exercise programs made to meet the needs and ambitions of each individual.
The first step is to understand what your body is going through. Do you feel stiff or sore? Are you suffering from chronic pain, ongoing muscular strain or postural injury that is impacting on the quality of your life? Our job is to identify which exercises will not only ease your symptoms but resolve the underlying cause.
From here, we will guide you through a step-by-step program based on the severity and stage of your injury. As progression allows, we will incorporate more joints and muscles, with more complexity to the movements you perform.
In the short-term, our primary focus is recovery and rehabilitation. Moving forward, our custom exercise programs are designed to reduce the risk of future injury and provide you with the tools and insight to enhance your performance and improve your lifestyle.
Building the foundation. In order to reduce injury risk and set you on the path to success, we will start preparing your body for enhanced performance, ensuring your joint and muscle systems are ready for action.
Internal Performance. As we progress, we will strive to strengthen and reinforce each part of your body and build on the foundations through a series of uniquely designed exercises, with a focus on execution and delivery.
External Performance. Our ultimate goal is for you to feel the benefits of your tailored fitness programme in every area of your life, from your daily life, to your sport. However you choose to use your body, we'll help you prepare.
An Integrated Approach at Integra
Exercise built for your individual body, that feels just right.
Nutritional habits that will help you reach your goals
Mindful approaches to help you get the best out of life.
Recovery strategies to ensure continual progression
Naturally-lit, fully-equipped private studio.
Client-defined approach. Everything is custom-built for you.
When an injury throws you off track, we'll be here to pick you back up.
What They're Saying.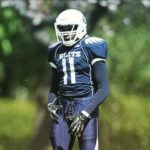 At DSA, we send lots of our athletes to Integra to get their injuries treated, and we get them back quicker and in great condition compared to other treatments our athletes had tried in the past. I highly recommend Integra for both injury recovery and performance enhancement.
As a long-time sufferer of acute joint pain I am always a bit panicky about gyms: most either push me too hard or are scared of injuring me and don't push me at all. What I found at Integra was a happy accident: I didn't know much about the gym, but I felt like I could trust Michael and his team. I am so glad that I did - feeling as strong and pain-free as possible means I can focus more on actually living my life; and I have to thank Integra for this incredible gift!
I had become used to having this reccuring injury due to my back being weak. Michael quickly identified which muscles were not working and causing the pain in my back. He reactivated these muscles and combined with personal training helped me get stronger to ensure the injury didn't reappear. My back pain has disappeared and I have not had this injury again in the past year.
Everything seems to be in full working order since we last met. In fact my right leg seems a lot stronger and there's less hip clicking and tightness in the groin. I think we could be on to something!
I always knew my joint and muscle issues probably stemmed from being slightly hyper-mobile with a relatively weak musculature but despite doing a variety of exercises and programmes over the years, the aches persisted. Over a course of sessions, the Integra team identified the weaker muscles and developed a plan to improve my strength. The results have been fantastic.