With increased fitness & strength comes confidence, resilience, freedom to achieve your bravest goals.
A CO-WORKING PLACE THAT HELPS GROWTH OF YOUR START-UP/WORK
We work with clients who are looking to improve the quality of their life, be able to do more, look better naked, slow down the ageing process, improve joint and muscle function and achieve results in an efficient manner. The core Integra Method enables all of these and more.
We focus on designing exercises tailored to your individual anatomy, current ability, and your tolerance for activity. We improve one piece at a time, and as progression allows, we will incorporate more pieces and more complexity.
The Paradox of Choice
For many of us, there is an abundance of choice when it comes to selecting exercise regimes, nutrition plans and paradigms for a healthy lifestyle.
Our job is to coach you.
From the initial consultation, to progressing through the Integra phases, our goal is to select the right exercises, nutritional approaches and lifestyle choices, at the right time, to suit your body, mind and lifestyle to provide you with sustainable, long-term results.
This is not the typical approach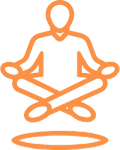 We don't follow tradition or gurus.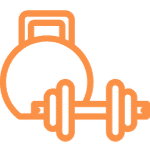 We don't follow tradition or gurus.
We follow the rules of the body, your body. We assess, find weakness, strengthen each piece, effectively building your body to perform better in whatever life adventure you want to do.
We help you to reach your potential.
Contact us for a free consultation
Pop your details below and we will get back to you within 24h
Amazing place to learn. What Michael and the team teach isn't a "course" that so much of the industry pushes.
Read More