"PUTTING THE PERSONAL INTO PERSONAL TRAINING" - GQ
Why do some exercise regimes give you fast results, where the results fade as quickly as they appeared, or worse leave you injured and looking for a way to recover?
Here at Integra, since we started in 1997, we've dedicated ourselves to a relentless search for the most effective, and efficient skills and knowledge to help you reach your potential.
Of the many interconnected systems that govern your health and performance - your nervous system, your digestion, your skeleton and your brain and mind, we start with your joints and muscles.
We believe that designing exercises for your unique architecture, goals, experience and tolerance are the key to helping you achieve your bravest goals.
At our East London studio, you'll work with our team of experts, first to assess the status of your joints and muscles, then working to build strength and resilience, so you have a balanced, solid foundation to build upon.
From there, we'll design exercises made especially for you, in conjunction with a complete program of nutrition, mindfulness, recovery and lifestyle strategies to improve your fitness + wellness.
Throughout, we'll continually check and measure your body's improving performance against our initial assessments.
We have created the perfect environment to promote performance enhancement and fitness development. Natural lighting, cutting-edge equipment and dedicated expertise from the best in the industry ensure a positive experience for all of our clients, no matter their age or experience.
We believe we've created a training approach like no other.
Uniquely sustainable, refreshingly realistic.
So come and join us, to train, transform and achieve.
Building the foundation. In order to reduce injury risk and set you on the path to success, we will start preparing your body for enhanced performance, ensuring your joint and muscle systems are ready for action.
Internal Performance. As we progress, we will strive to strengthen and reinforce each part of your body and build on the foundations through a series of uniquely designed exercises, with a focus on execution and delivery.
External Performance. Our ultimate goal is for you to feel the benefits of your tailored fitness programme in every area of your life, from your daily life, to your sport. However you choose to use your body, we'll help you prepare.
An Integrated Approach at Integra
Exercise built for your individual body, that feels just right.
Nutritional habits that will help you reach your goals
Mindful approaches to help you get the best out of life.
Recovery strategies to ensure continual progression
Naturally-lit, fully-equipped private studio.
Client-defined approach. Everything is custom-built for you.
Designed especially for you, unlimited support and guidance for continual progression and sustainable results.
What They're Saying.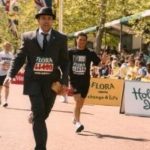 Integra's team of highly professional and friendly team of experts are great at developing an all encompassing individual plan of exercises and treatment. Since starting with them, I've got PBs from 5k up to marathon, and I certainly credit a lot of this improvement to working with them. I thoroughly recommend them.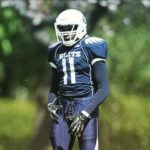 At DSA, we send lots of our athletes to Integra to get their injuries treated, and we get them back quicker and in great condition compared to other treatments our athletes had tried in the past. I highly recommend Integra for both injury recovery and performance enhancement.
As a long-time sufferer of acute joint pain I am always a bit panicky about gyms: most either push me too hard or are scared of injuring me and don't push me at all. What I found at Integra was a happy accident: I didn't know much about the gym, but I felt like I could trust Michael and his team. I am so glad that I did - feeling as strong and pain-free as possible means I can focus more on actually living my life; and I have to thank Integra for this incredible gift!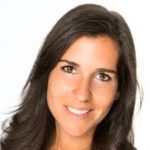 Great team of very knowledgeable professionals, who totally changed my outlook on training and helped me put a plan in place to reach my goals. Thoroughly recommend Integra.
I have trained with trainers for a long time now and some of the things Michael has got me to do (stopping all stretching one!) were a little different from what I am used to, but I trusted him and the results speak for themselves. My bodyfat has gone down, I definitely feel fitter and have more energy. I really like the fact that Michael isn't like your usual Personal Trainer, he is very laid back and doesn't have the arrogance I have experienced before. I would definitely recommend Michael.